Leigh Sheeting & Converting USA was founded by Pentney Paper & Converting Solutions, Surry, England and R.K.B. OPTO-ELECTRONICS, INC., New York, USA.  As two of the leading suppliers and manufactures of converting and inspection technologies in the world we have overseen many successful projects worldwide.  In 2019 we decided to combine our expertise into one enterprise to facilitate the sharing of resources to bring to the American market some of the best technologies available in the paper and converting markets.  The technologies we offer are well proven solutions in the areas of sheeting, slitting/winding, material handling, cutting, notebook making, paper making, printing and inspection.  All of the technologies we offer are well proven, robust, easy to use and, above all, very cost effective as compared to European and North American suppliers.  The combination of our expertise bring forth over 90 years of combined experience in this field.  We have total confidence we can provide whatever solution our customers require with absolute assurance of success, guaranteed!
Britt Rashid
Director, Pentney Paper & Converting Solutions
Technical Director, Leigh Sheeting & Converting USA
Mr. Rashid started his career with Masson Scott Thrissell Engineering in 1972 where he oversaw the design, supply and installation of sheeters, winders, full line corrugating and box making machinery.  In the 1980's Mr. Rashid founded Pentney Paper and Converting Solutions where he took his expertise in converting machinery and has been directly involved in hundreds of successful installation worldwide.  He is a graduate of Wandsworth Technical College and Imperial College in London with an emphasis on electronic, mechanical and radar technology.  Since 1982 Mr. Rashid has been involved supplying the paper and converting industries on a worldwide basis with all aspects of stock preparation equipment, as well as paper machinery, paper finishing machinery, corrugating machinery, tissue converting solutions and complete box making technologies.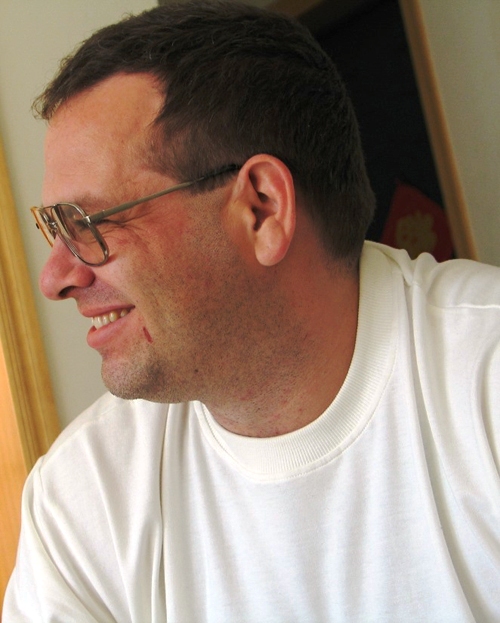 Thomas Dobbie
Director, R.K.B. OPTO-ELECTRONICS, INC.
Sales Director, Leigh Sheeting & Converting USA
Mr. Dobbie started his career with the United States Military, Army Branch in 1984 after attending SUNY with an emphasis on electronic engineering.  In 1988 Mr. Dobbie resigned his active position in the Military and joined R.K.B. OPTO-ELECTRONICS, INC., where he oversaw the installation of various paper inspection technologies.  In 2000, Mr. Dobbie became Director of Sales and Service where he took an active role in the design, manufacturing and installation of the companies' products.  His education includes various majors with SUNY, Central Texas College University of Maryland and Columbia College with an emphasis on electronic engineering, law and computer science with a minor in marketing.  To date, Mr. Dobbie has been involved in the paper and converting industries for over 32 years and has been involved in over 6000 successful installations in over 120 countries worldwide.
At Leigh our mission is you, our customer.  Our goal, and only goal. is to provide the product and services you expect for the money you invest.  At Leigh we strive to provide you with the most reliable, robust, durable and easy to use solutions for your business to accomplish its production goals and quality initiatives.  With a focus on using "off the shelf" technologies like Festo, Dienes, Tidland, Siemens, and other standard sub-components, we can deliver the most reliable solutions you expect at cost effective pricing that will not break your budget.
It is said that the U.S. Capitol is one of our nation's most impressive edifices.  At Leigh our employee expertise is strong and therefore our foundation is strong.  Leigh strives for sound business practices that will translate too our customers success in their product investments.  Our customers benefits from our vision, leadership and ingenuity of all our employees and principals who are the real backbone of our business and our industry.  We have selected our team very painstakingly to take our vision and values forward.