Speedwell Series ASR-700 Slitter Rewinder
Our ASR-700 Slitter/Winder Technology
Designed for excellence in precision paper cutting worldwide, our slitting and winding solutions provide you with accuracy in cuts and roll alignment required by any conversion process.  Designed with production in mind, our slitter and winding solutions are easy to setup and operate compared to high-end alternatives that produce similar results at best.
RELIABILITY
The winding station is designed to provide solid and aligned finished rolls up to 1500mm (59") diameter and is produced with shaftless core holding and controlled pneumatically.  Quill movements are controlled by automated motor systems designed to ensure desired hold positions are maintained.  The checks are tapered and adaptable to handle just about any core size requirement.  Tending side present reference stop is designed to ensure quill movement is set for post run processing.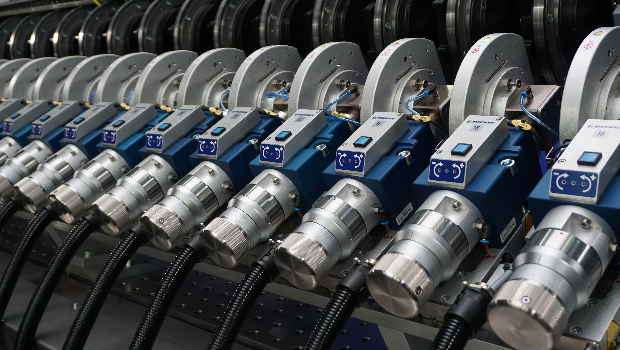 ACCURACY
The parent roll will be loaded in the unwinding stand directly with help of crane systems (customer supplied).  As this is an oscillating unwind stand that is designed to accommodate stroke and frequency.  Movement of the parent roll will be achieved via electro mechanical systems providing a maximum lateral movement of 150mm (5.9").  A state of the art micro-processing web tensioning system is provided to ensure uniform and tight reel build up.  This system is synchronized with the breaking system to ensure roll runability is maintained from run to run.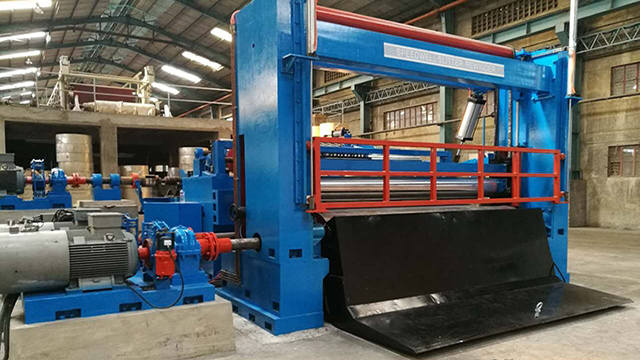 SIMPLICITY
The control stations provide all the controls necessary to run the process.  Within these stations you will find the Siemens PLC control systems for winder pneumatics, hydraulic systems and instrumentation logic controls.  Other systems contained within this station are illuminated push buttons, pressure gauges, touch panel controls, regulators, solenoids, and control voltage sub rail systems.  The equipment will be designed for ease of maintenance and provide for simple trouble shooting and repair procedure.
Our consultation begins the minute we start discussing your project, whether you invest or not.  All information relevant to the project will be noted down.  Once the specifications are determined, we move into the proposal phase.
During the consultation phase we will determine together the overall specifications required of any project.  We will then, at the request of the customer move into our proposal phase where we will submit the project details in full for acceptance.
Once you, the customer has determined all aspects of the project are listed including any options agreed upon, an order will be placed with Leigh and manufacturing will begin starting with the design phase, approval drawing acceptance and build.
Once the system is built, we will move into the inspection, testing and delivery phase.  Anything that proves deficient relative to the specifications agreed upon will be reworked, replaced and resolved prior to shipment.  Leigh will assist in the installation with the vendors to ensure a successful project is met.